Thousands of people will gather to experience two evenings, and three days of good music, food, entertainment, and fun at the annual North Plains Elephant Garlic Festival.
The North Plains Elephant Garlic Festival started out as a community event called North Plains Days back in 1994. It featured a parade, bed races and other simple pleasures like live music.  Gradually vendors were added to sell food and crafts and the event was expanded to three days.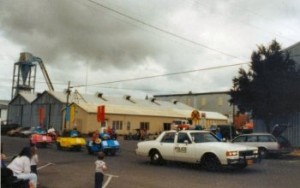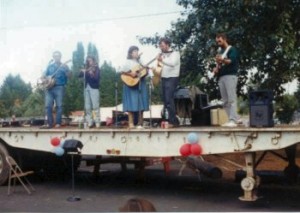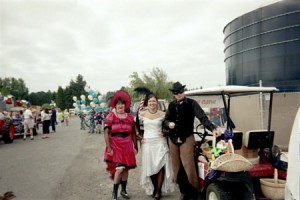 As the event grew in popularity, it was suggested by a local farmer that the festival adopt the elephant garlic theme.  Thus in 1997 the North Plains Elephant Garlic was born. The purpose of the festival is to be an outstanding free local community event, with art and great music.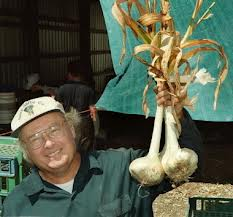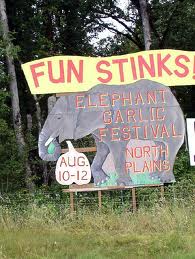 Over the years our parade has grown larger.  More floats, more music and even a Garlic Queen and King.  It still remains a small town event, as children line the streets ready to receive lots of free candy and garlic cloves.  Children still dress up, ride bikes, march with the scouts, and wave from floats made with straw bales and bunting.
Oregon Roadrunners Club has organized a challenging 10k run and 2 mile walk in recent years.  Rain or shine this event has consistently attracted several hundred participants.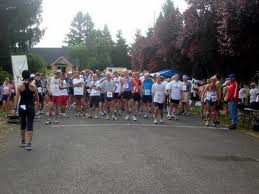 – Where Friends Meet: Music, food and fun.  What could be better?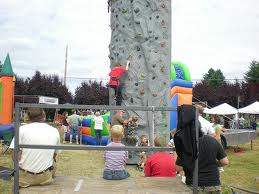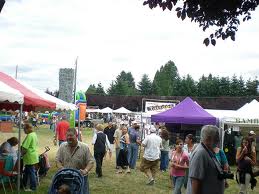 – Where the Community Meets: Under the stars of the evening sky, the community members either sit upon hay bales or pull up a chair, and take time out from their busy lives for 3 days in August.  Friday and Saturday nights attract large crowds for premier entertainment.  Past performers have included: Jon Koonce, Tom Mann, Jennifer Lynn, Norman Sylvester, Flexor T, Rodeo Rose and Concrete Cowboys.